With the aim of: "Quality, safety, progress, efficiency, and sustainable development" No.5 Construction Investment Joint Stock Company undertakes to continuously improve management system, to train and enhance capacity of employees, to apply advanced technologies in order to meet the most customers' demands.
FORMATION PROCESS:
| | |
| --- | --- |
| 1975 | Starting as Southern Chemical Construction Company belongs to Vietnam General Department of Chemical. |
| 1990 | Re-register and change the name to Southern Industrial Construction Company. |
| 1998 | Joining Chemical Construction Company, belong to Vietnam Industrial Construction Corporations. |
| 2000 | New established splitting from Chemical Construction Company to Building Materials & Construction Company No.5. |
| 07/2005 | Transition from Building Materials & Construction No.5 Company to Construction Investment No.5 Joint Stock Company by decision No. 139/2004/QD-BCN elated November 22, 2004 of Ministry of Industry. |
| 09/2005 | Was assessed and certified by Quacert Center and JAS-ANZ organization for quality management system ISO: 9001-2000. |
Always consider the interests of customers closely linked with the interests of the Company. Appreciate prestige and ethics in business, respect the principles of service to customers, deliver products of the right quality and quantity, ensure aesthetics and on time.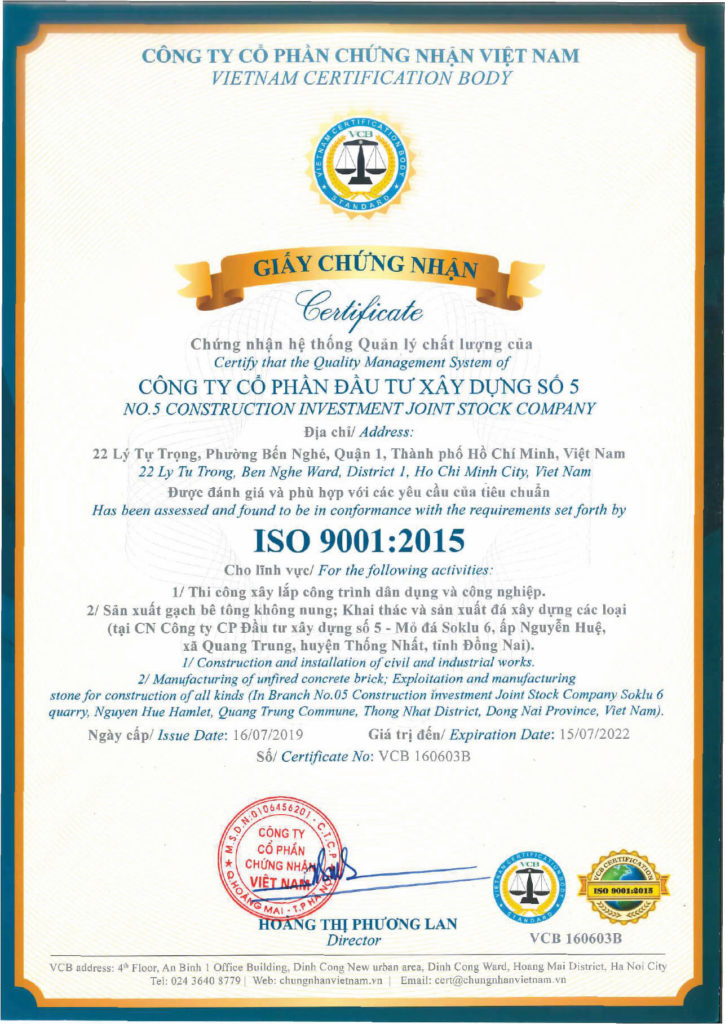 Quality Management Certificate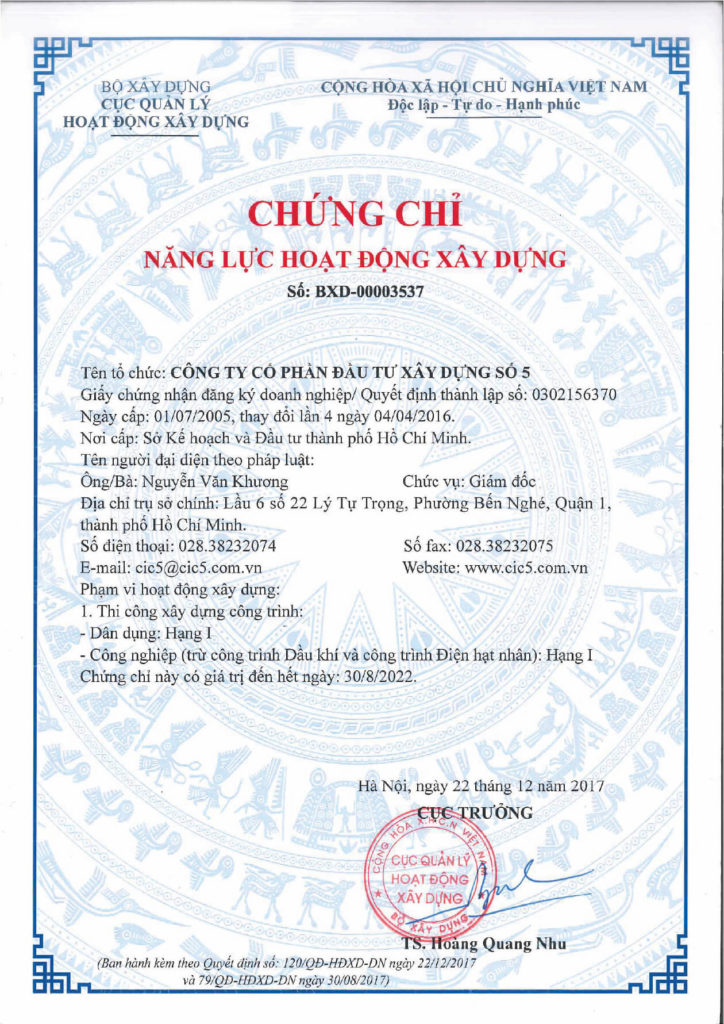 Certificate of Competency in Construction Activities